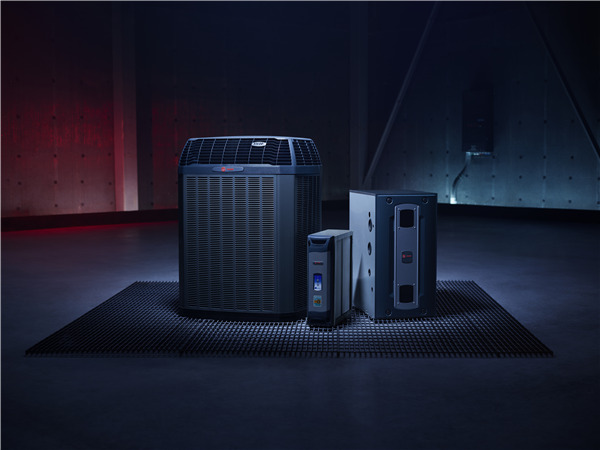 FINANCIAL OPTIONS
Cloverleaf Mechanical LLC. accepts cash and checks. Discover, Mastercard, and Visa credit card payments are also accepted.
Information regarding our coupons, financing, leasing, and/or how to make a payment to your account can be found below. If you have any further questions, please give our office a call: 937-342-1952
Is new equipment installations affordable? Absolutely! We have pricing on the best options, as well as flexible payment options, in order to find the best solution for your home and budget!
WELLS FARGO BANK, N.A.
Wells Fargo Bank, N.A. offers options for financing your new product installation with approved credit applications. Invest in your home's comfort or respond to an unexpected heating and cooling need without using up other existing funds from a line of credit, other credit card, or other bank account! That way those accounts can still be available when you need them the most!
With approved credit from Wells Fargo Bank, N.A., you'll enjoy:
Convenient monthly payments.
Special financing terms- ask about our no interest financing options!
Easy online account management.
Please contact us to find out which financing promotions are currently available*.
WRIGHT-PATT CREDIT UNION
Enjoy easy, quick, and convenient financing options through Wright-Patt Credit Union!
With Wright-Patt, you'll enjoy:
Quick and easy application process.
Competitive rates and flexible terms to help you borrow smarter.
Local loan decisions.
Outstanding service and support.
Please contact us, in order to determine eligibility and what current financing promotions are available.
MICROF
Microf is a relationship based company that places top priority on the wants and needs of our customers. Their innovative rent-to-own strategy provides unmatched flexibility to consumers through quick response times and multiple payment terms and options. Microf helps restore the heating and cooling needs of the consumer with an affordable monthly payment. Have you applied for financing unsuccessfully elsewhere? Consider Microf today! Microf is designed for homeowners that have a valid photo ID, an active bank account, a steady source of income, and no recent bankruptcies.
With Microf, you'll enjoy:
Specializing in lease purchase financing for residential HVAC replacement systems.
Simple application process with no minimum financial requirement. Includes quick pre-approval!
Customers can take advantage of meaningful monthly payments and early purchase option discounts.
ADVANTAGE LEASING PROGRAM by ADVANTAGE EXPERTS SERVICES, LLC.
Take Advantage of worry-free HVAC coverage with an all-inclusive membership! Say goodbye to installation costs, maintenance, repairs, etc. With the Advantage Leasing Program, we are simplifying your home comfort as a service that we provide to take the hassle out of managing and maintaining the system in your home. All for one low monthly payment!
With Advantage Leasing Program, you'll enjoy all of the following for one low monthly payment:
New equipment including installation
Maintenance including filters
Parts (ie. extended parts warranty)
Labor (ie. extended labor warranty)
PAYZER
With the Payzer All-In-One Financial Tool, you'll enjoy:
Ability to make payment to your account from the convenience of your computer or mobile device!