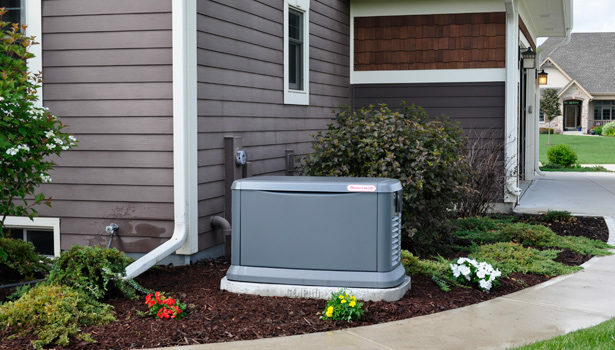 NEVER HAVE A MOMENT DOWN!
Technology continues to evolve and maintaining your quality of comfort is always essential. Your family and employees depend on electrical power more than ever before. Due to this, many have decided that a back-up generator is now a must-have, in order to maintain their home and business needs!
Back-up generators protect automatically, so there is no need to worry about starting and stopping the unit. They deliver power directly to your electrical system, backing up your entire home and business or just the most essential items that you choose!
PROTECTION FOR WHAT MATTERS MOST!
As the frequency of storms have increased in our area in recent years, the need to be proactive and protect your home and business are a must.
Be prepared for any storm that lies ahead with the following:
Being aware of a weather alert 'watch' versus a 'warning'.
Identify and address potential hazards both inside and outside of your home or business.
Create a 'safe spot' for when a storm hits and a 'meeting spot' for your family and/or employees after the storm passes, in case anyone is separated during the storm.
Secure items that may be necessary (ie. water, food, battery operated light, battery operated radio, etc.).
Having a back-up generator installed is one more way of being able to have peace of mind as well. Stormy weather outside is no reason to not have power inside!
When you need the protection of power, call Cloverleaf Mechanical LLC.
Coupons, Financing, and Leasing options are available- check out our 'Promotions' page for more information!