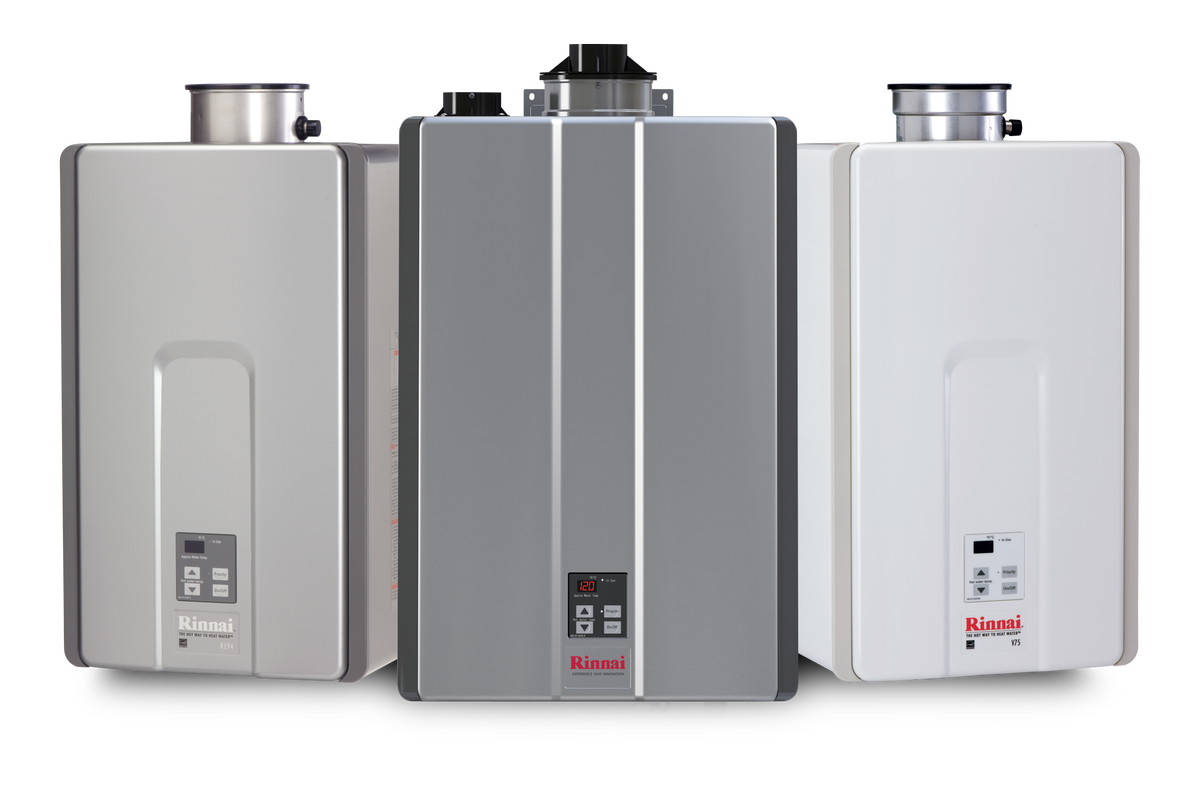 ENJOY HOT WATER WHENEVER YOU WANT IT!
Hot water is a necessity as much as it's a luxury. From showers to dishwashers, having easy access to hot water is a must. A water heater that is older and in disrepair, takes more energy to run than a newer model. Whether you are hoping to improve your current heater's overall function or are wanting a fresh start with a newer model, think Cloverleaf Mechanical LLC.
From Bradford White hot water tanks to Rinnai tankless water heaters, we have you covered!
EXPLORE WHAT TANKLESS CAN DO FOR YOU!
Ever considered what a tankless water heater could do for you? Just think of running a dishwasher, washing machine, and shower- all at the same time without losing how water! Enjoy freeing up the floor space as well when you go tankless, as tankless water heaters are similar in size to a small carry-on suitcase.
A Rinnai tankless water heater is designed to be highly efficient and only heat the water you need, when you need it. Turning any water source into hot water on demand. Say goodbye to the hot water tank's limited storage amount of hot water and take ADVANTAGE of an endless supply of hot water! Save energy, save space, and get rid of the tank once and for all.
And yes, there is commercial applications too!
Regarding all of your hot water needs- call Cloverleaf Mechanical LLC.
Coupons, Financing, and Leasing options are available- check out our 'Promotions' page for more information!
Rely on Cloverleaf Mechanical LLC., as we have distinguished our company as one of the staples for the area and we will continue to do whatever it takes, in order to take care of our customers!